Rebuilt Water Pump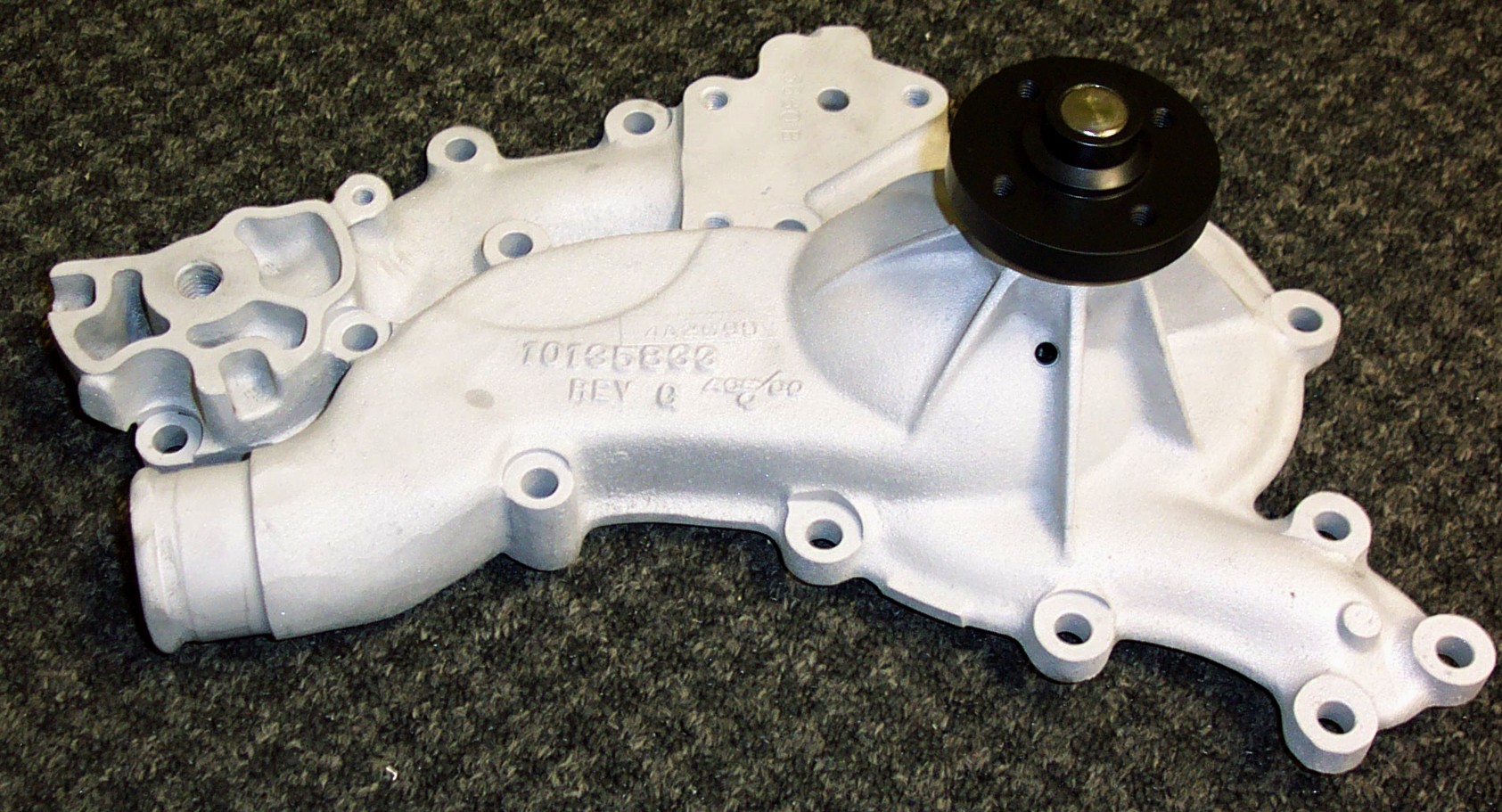 Replacement water pumps will be available as long as there are worn out water pumps. We remove the bearing and seal and replace them with OE quality parts.
The ceramic seal is manufactured by John Crane and the bearing is manufactured by NSK. An original impeller is reused. The shape of the impeller is critical to the flow characteristics of the pump. In other words, if the shape of the impeller is changed a little the performance of the pump could change a lot.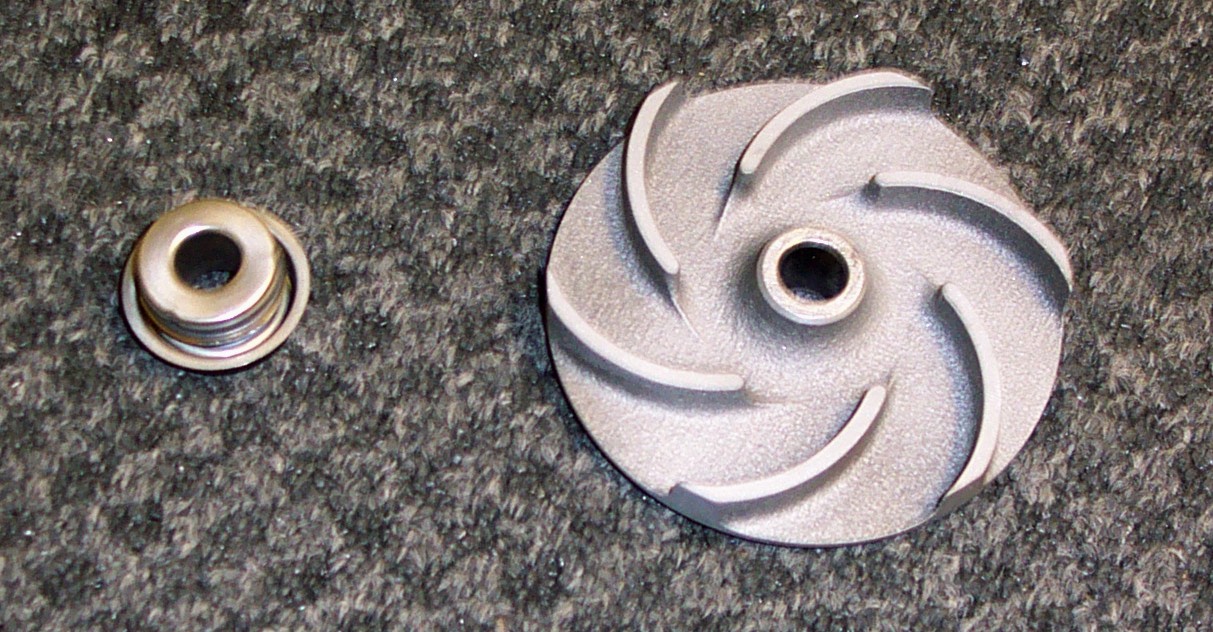 The OE bearing is a special size that was specified by the LT5 engine designers. We have the NSK bearing specially processed to fit. The special bearing adds significantly to the cost of the pump. The upside is that we have an endless supply of the bearings.
The cost is $339 exchange, and includes a gasket.
A core is required. Either ship in a core or provide a core deposit of $100.