Roll Bar
A roll bar provides these features:
- It adds chassis stiffness in the rear section of the car.
- It satisfies rules requirements for some offroad events. .125" thick tubing.
- It provides sturdy attachment points for the shoulder straps of a six point harness.
The bar is available with a cross brace for maximum strength. It is also available without the cross brace if minimizing rear view mirror obstruction is important. The picture shows the bar without the cross brace.
Our installation features a rubber boot seal for the penetration of the body into the frame of the car. Other sealing methods may leak air and noise. Tight sealing methods can be the source of a squeak or other sounds as the body normally moves slightly relative to the frame.
This is our rubber boot seal.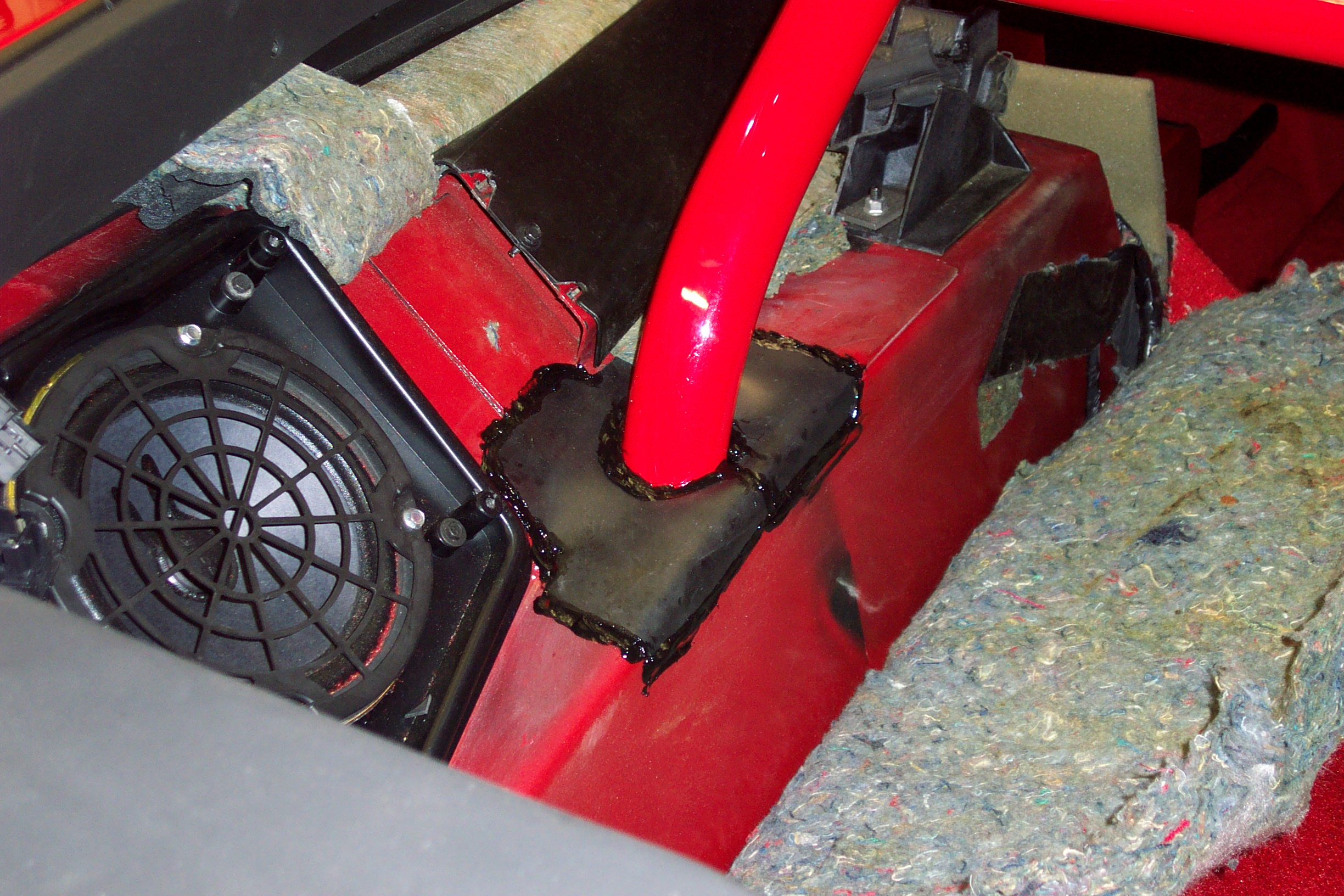 The bar is finished with powder coating. A choice of colors is available at no additional cost.
Installed $1960.