Line Lock
Our line lock installation is nicely integrated into the ABS compartment. The solenoid valve is tapped into the brake line from the front of the master cylinder just before it connects to the ABS valve assembly. A quality Hurst stainless steel solenoid valve is utilized. Since everything is located in the ABS compartment, the solenoid valve is out of sight. The valve is controlled by a hand held switch that is stored in the ABS compartment.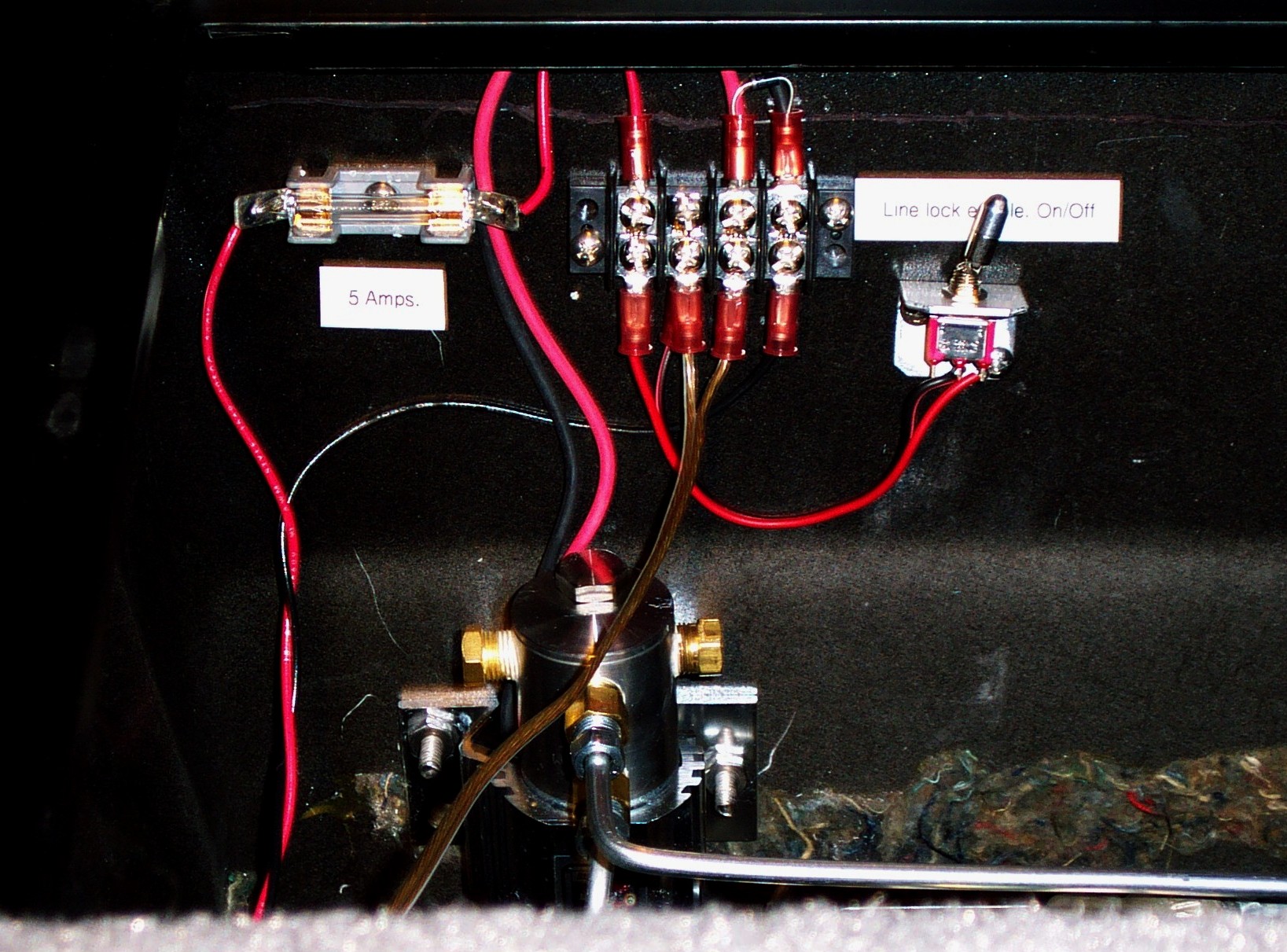 The valve and the wiring are located on the rear ABS compartment wall for a '90 - '91 installation. The master on/off switch is shown.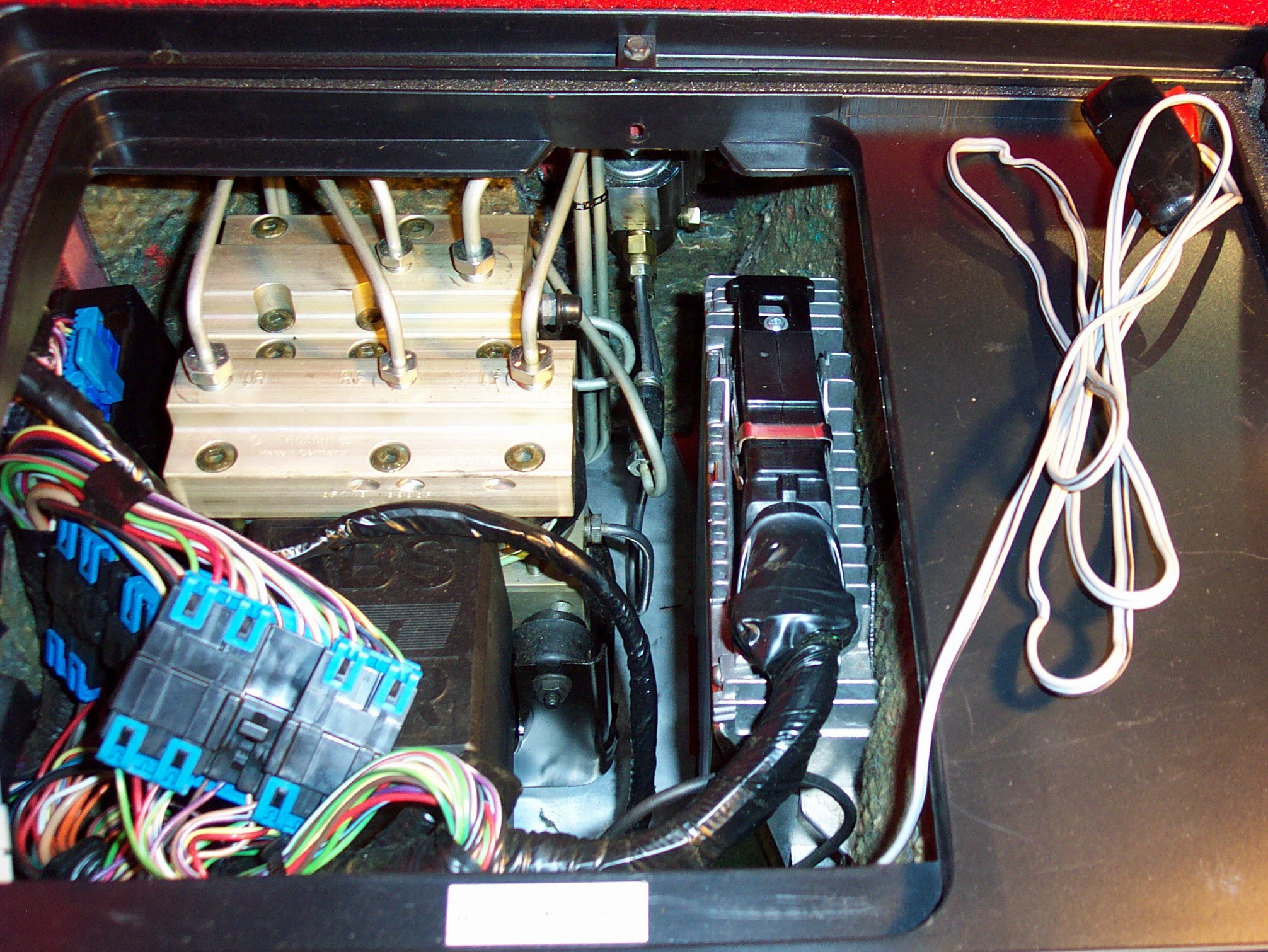 The valve is located on the front wall for a '92 - '95 installation. The hand control switch is also shown. The switch is stored in the compartment when not in use.
$754. Installed.
Line Lock Installation Kit
The kit includes custom formed Metric to SAE adapter lines, adapter fittings, locking master power switch with mounting bracket, wiring terminal block and a commutation diode for the solenoid valve coil, a Hurst stainless steel solenoid valve and a hand held control switch. Includes installation instructions $375. plus shipping. Does not fit ABS/ASR5 used on '95 - '96 LT1 and '96 LT4.