Camshaft Cover Emblems
GM discontinued the camshaft cover emblems in 2003. Reproduction emblems are available.
The emblem on the left is for a '90 engine and the one on the right is for the '91 to '95 engines.
The VHB double stick tape is no longer available. To attach the emblem use an adhesive that is rated for 250 degrees.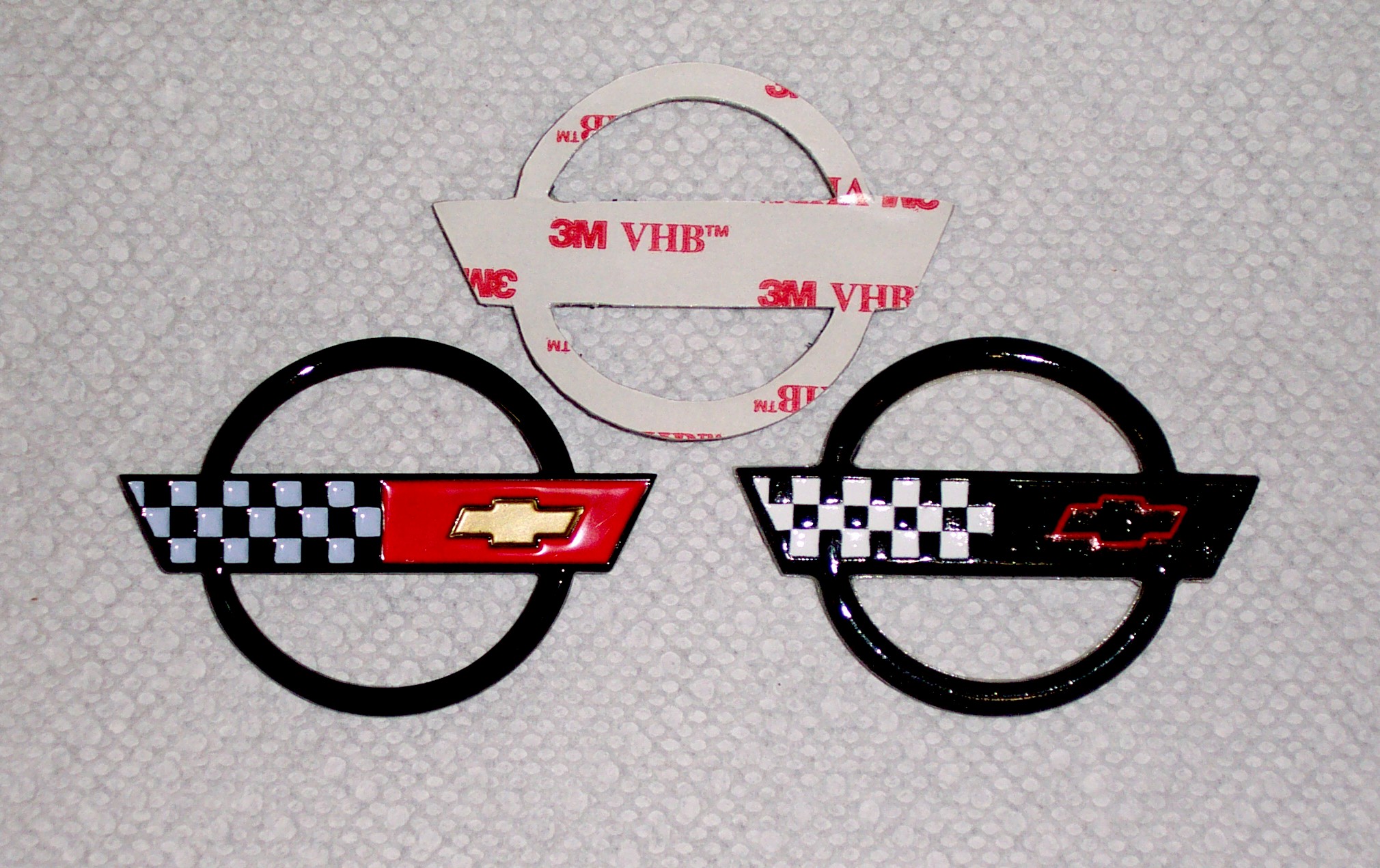 The '90 emblem is $30. The '91 - '95 emblem is $35.
GM painted the emblems black up to about '93. When they age the paint can flake off. In about '93 they made the emblems black by anodizing them. When they age the anodized coating fades to a purple color.