Camshaft Cover Filter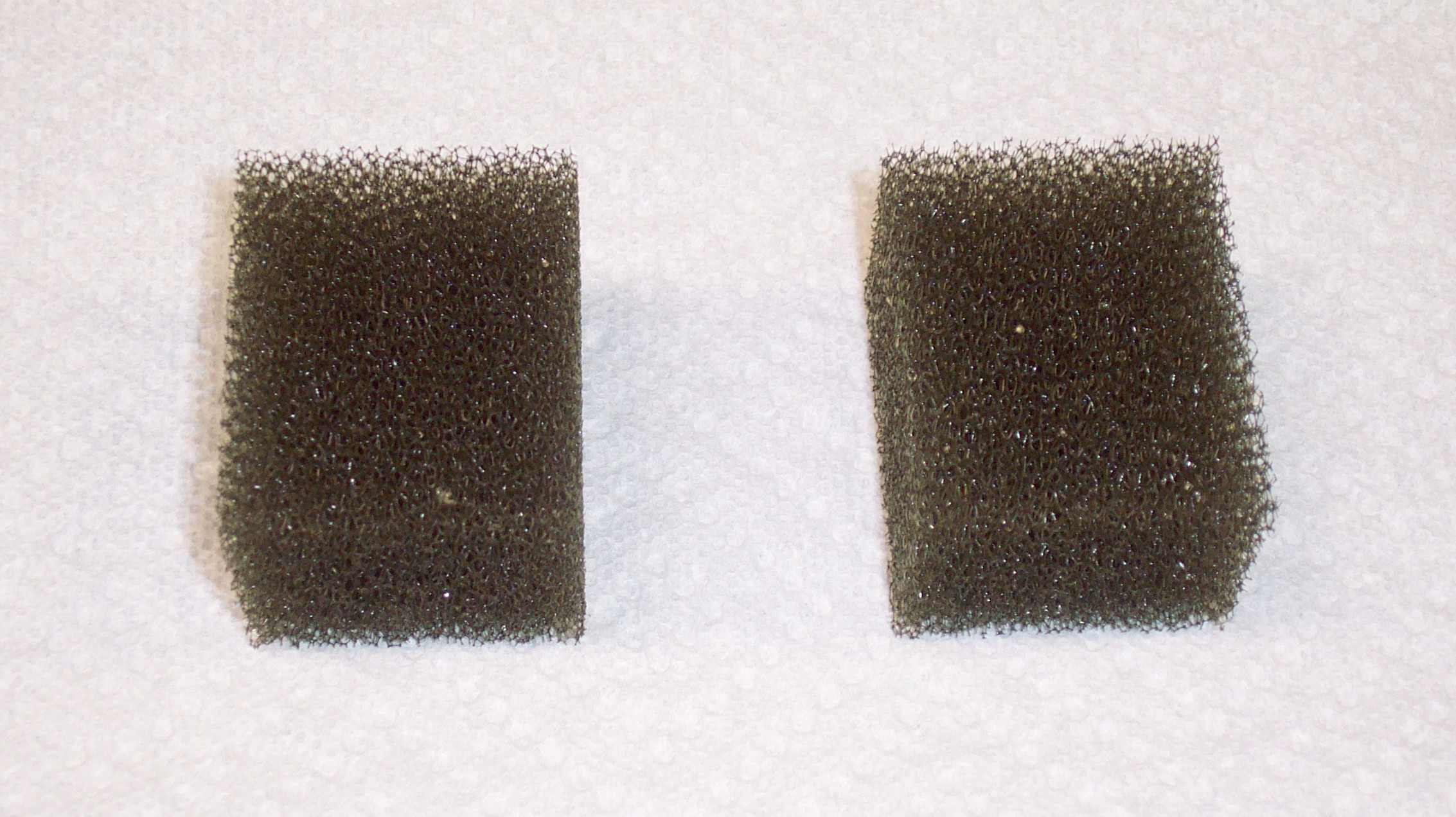 The camshaft cover filter is not an air filter but an oil vapor coalescing filter. It is part of the crankcase oil vapor separation system.
It is important to install the correct filter as a replacement. Material that is too loose will capture less oil vapor than necessary. Material that is too dense will cause crankcase pressurization. Excessive crankcase pressure will often cause oil to be ejected from the dipstick tube.
Our reproduction filter is exactly the same as the OE filter. The engine uses two filters, right and left.
The cost is $5 each.